Damnation City of Death is getting various updates to improve the experience and to be in a state that you would expect from a game coming to Steam.
We are switching to Unity PRO, so we can use all the features that the engine provides. We have added language options for Finnish, Swedish and Russian. The Whole in-game User Interface has been remade with better look and new updated system.
We've been creating our own Master Server for the game to provide stable and unbroken multiplayer experience. Partial controller support has been added. We encrypted stats to prevent hacking. Next update will also include 5 new guns: Beretta 92, Glock 17, HK45, P250 and Makarov.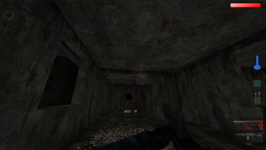 Expect these things and more in the next update!